58 Review
467 Review
29 Review
Experience the beauty of the San Francisco Bay Area from a new perspective with SF Paragliding. We offer tandem paragliding flights and paragliding lessons year round. We're available 7 days a week and we have same-day booking for tandem flights. Our tandem pilots are some of the most experienced in the world, with a combined total of over 10,000 flights and a perfect safety record.   Come fly with us! 
Ready to become a solo pilot? SF Paragliding has got you covered. We offer USHPA certified instruction at various flying sites around the Bay Area. Our team of highly experienced instructors teach year-round. All instructors are certified by the USHPA and have thousands of hours of flying experience.   Sign up for lessons today! 
Services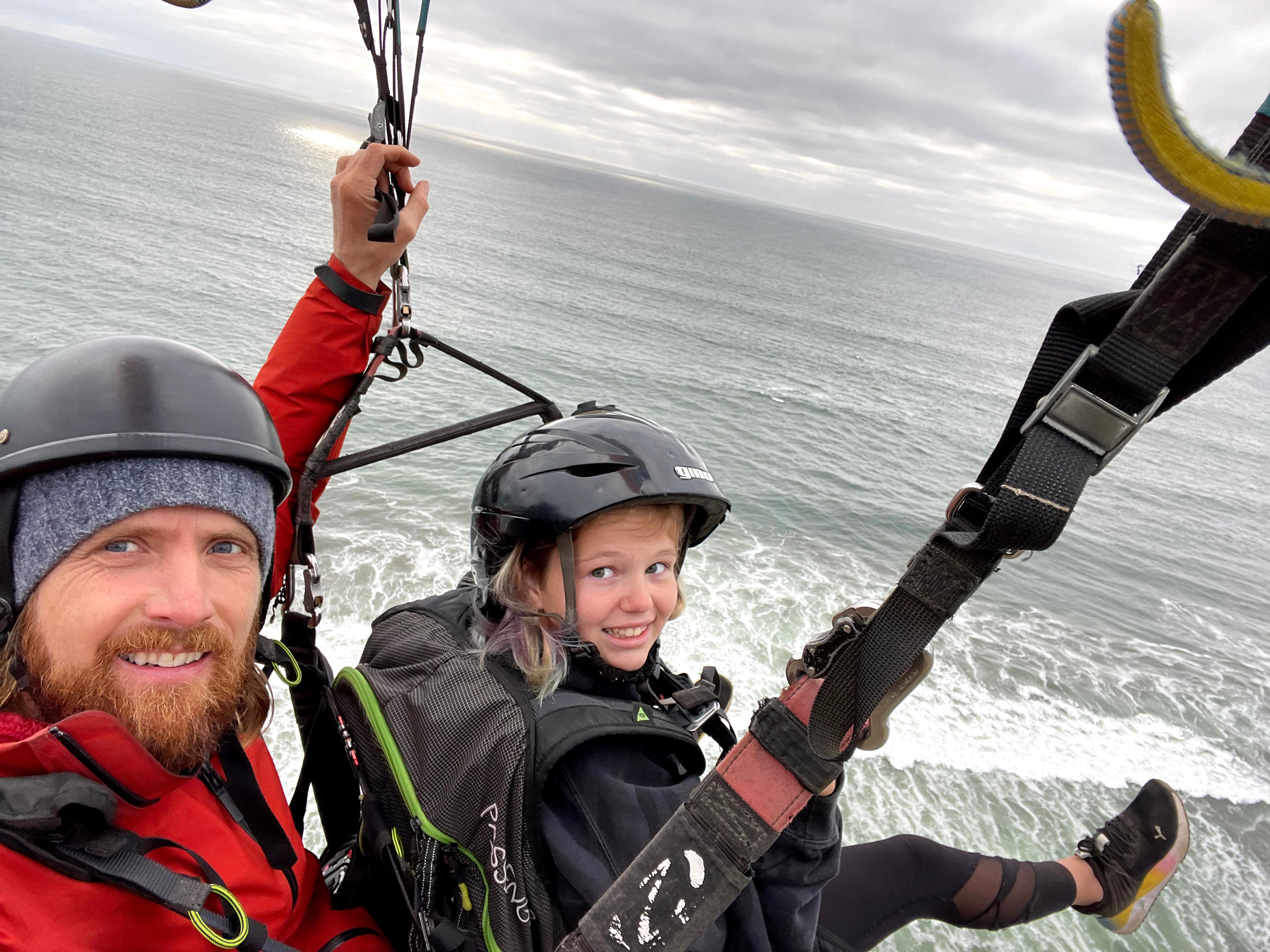 Book a Tandem Flight
Same day booking.
Unlimited flight time
No age limit
Free Pictures
Book Now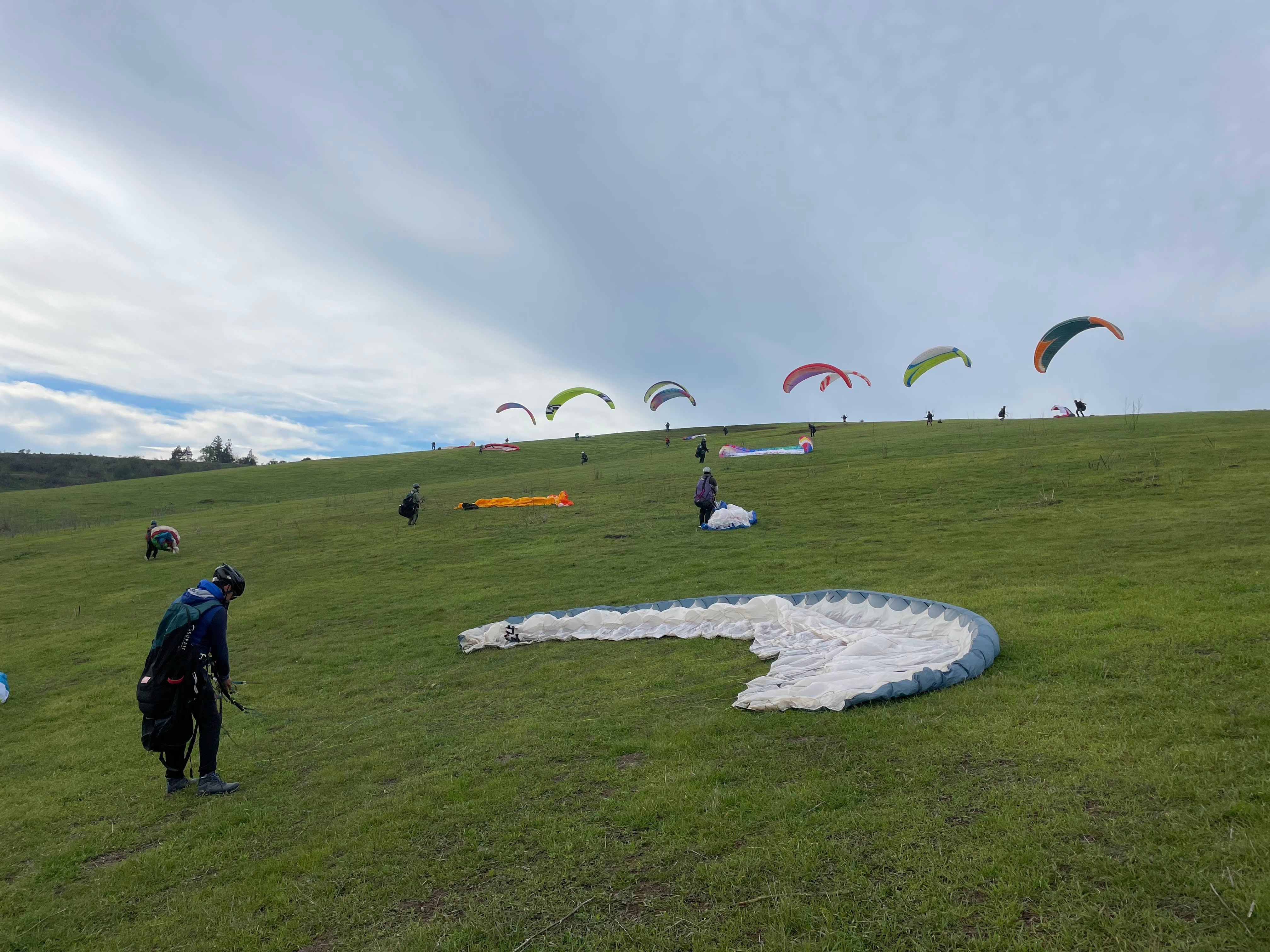 Book Paragliding Lessons
The greatest adventure of your lifetime begins here. After completing our USHPA certified pilot training course you will earn your P2 rating which allows you to fly at thousands of paragliding sights around the world.
Sign UP Today!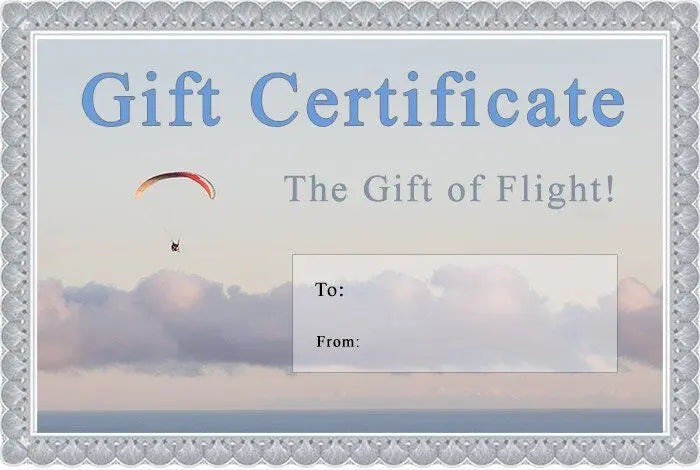 The Gift of Flight!
Gift the gift of memories that last a lifetime. Our gift certificates are delivered electronicly and never expire.
Buy NOW
Testimonials
Worth doing it all over again!
We arrived 5 mins early and Mike was there to greet us! This was my first time doing paragliding and I enjoyed every second of it. I was anxious about the take off and Mike put me at ease. It was a smooth take off! Loved being in the air and the views were breathtaking! Would definitely recommend paragliding here!! Worth doing it all over again!

~Kavya Sibbala
Fantastic time
I researched many of the paragliding companies and Mike was responsive and got back to me with lots of answers and respond quick. I came down from Mendocino County for my 60th birthday. I had a wonderful time. It was easy informative he was pleasant and very comfortable to be with. I can't wait to do it again.

~whichwitch629
It was great!
I hope this review reaches the masses, lol. This was my first time ever doing something so bold as this, I must say it was a GREAT experience. The instructor was cool, knowledgeable and patient as I took my first flight. I highly recommend having your first flight with this company and team, you won't regret it. I will definitely be doing it again!!!

~Atl_hunny